Back to page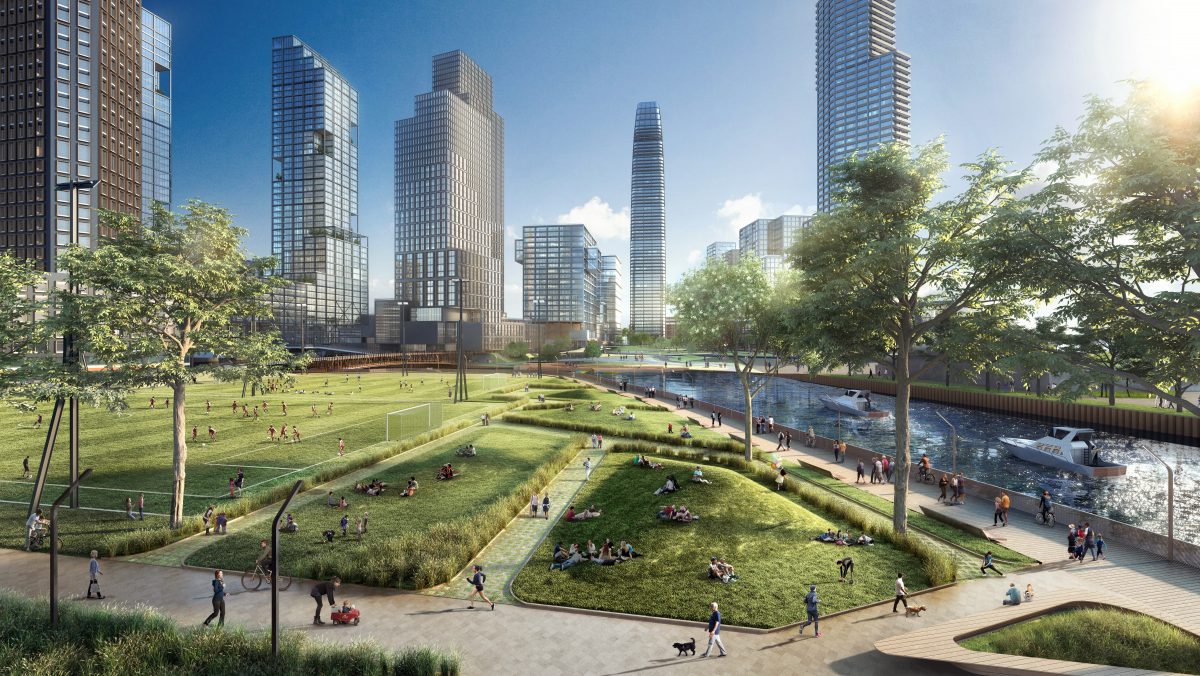 1/8/2019
We're Listening
We have been hard at work over the last several months updating and revising our renderings and master plan for Lincoln Yards.
At each stage in the process, we've reviewed your comments and listened to ways we could improve upon our vision for the future of this area, which has led to numerous changes, most recently, the removal of the soccer stadium and dispersal of the entertainment district.
We are in the process of updating our master plan. In the interim, we wanted to share a preview of the new vision for Lincoln Yards South.
Lincoln Yards South will now include nearly 3 additional acres of vibrant park space, almost doubling the park space in this area from 3.6 acres to 6.2 acres. This increase in park space will allow for expanded programming, increased flexibility for youth and adult recreational activities, and a wider variety of potential fields for sports such as soccer, baseball, basketball, and tennis, among others.
This update will also allow for a walkable, mixed-use district that is more pedestrian-oriented around the adjacent park space. Coupled with the opportunity to shift the Dominick Street connection across the Chicago River further east, these changes will improve connectivity, while continuing to respect local businesses.
We're very excited about these revisions and look forward to working with local residents to identify potential uses for this space and making Lincoln Yards a reality.