Back to page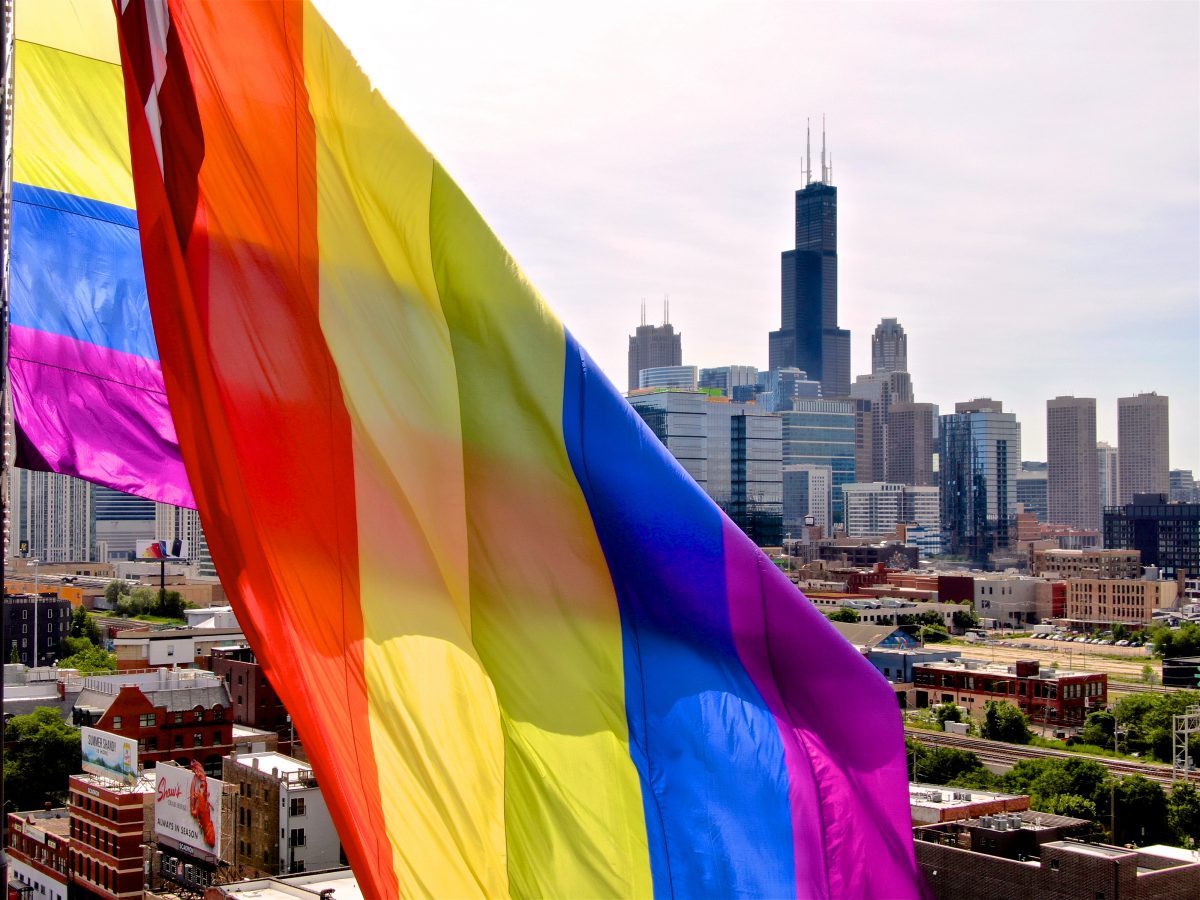 6/26/2019
Sterling Bay Raises Chicago's Largest Pride Flag
Sterling Bay is taking Pride to new heights this year by raising the City's largest rainbow flag at The Grand Flag, a landmark 200 ft flagpole located at 1100 W Grand Avenue visible from the I-90 expressway and overlooking the expansive Chicago skyline.
"It's with great joy that Sterling Bay delivers a monumental gesture of acceptance and inclusion to the City of Chicago," said Andy Gloor, Chief Executive Officer. "We're proud to call Chicago home and honor our neighbors in the community who have fought to bring about change in order to help create a more diverse City."
The Pride flag will be on display at 1100 W Grand Avenue until sunset on Sunday, June 30th.