Back to page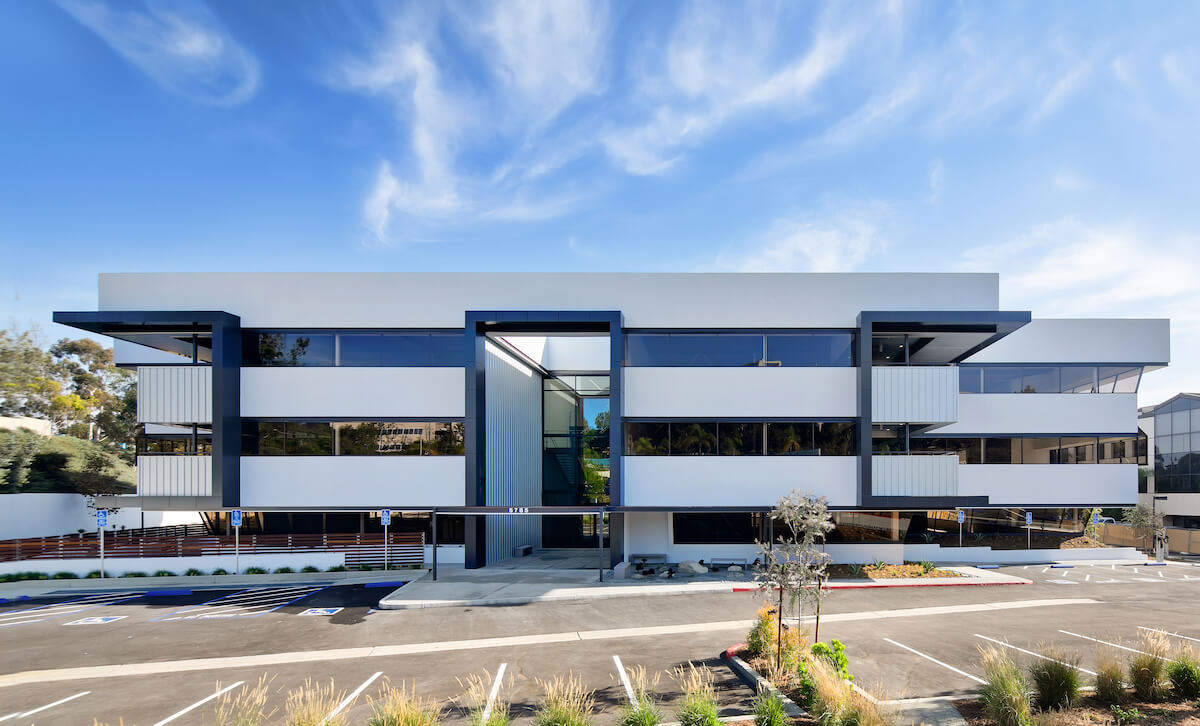 7/26/2022
Sterling Bay Announces New Long-term Lease Agreement With Encodia At 5785 Oberlin In San Diego
Lease Agreement Demonstrates the Need for Employee-Centric Office Spaces and Further Establishes Sterling Bay as a Leader in San Diego's Booming Life Sciences Sector
SAN DIEGO – (July 26, 2022) – Sterling Bay today announced Encodia has signed a long-term lease for approximately 65,800 square feet of space at 5785 Oberlin, a three-story life sciences property located in San Diego's Sorrento Mesa submarket, which is home to a robust, world-class life-sciences sector. Encodia is empowering the future of proteomics through the development of next generation proteomic technologies. Encodia moved in July 1st of this year.
"5785 Oberlin offers modern scientific facilities, collaboration space, and outdoor amenities that meet the needs of today's workforce," said Rodney Richerson, Managing Principal at Sterling Bay. "The pandemic has intensified demand for biomedical research space that's located in thriving communities like Sorrento Mesa. The entire Sterling Bay team looks forward to working with this exciting company and supporting life-sciences technology development in San Diego and across the country."
After purchasing 5785 Oberlin in 2021, Sterling Bay conducted an infrastructure, and speculative lab redevelopment focused on offering future life sciences tenants access to move-in-ready space. Delawie Architecture served as architect, and BNBuilders as general contractor. Onsite amenities at 5785 Oberlin include outdoor workspaces, private patios, a conferencing center, a tenant lounge, showers/lockers, and EV charging stations.
"5785 Oberlin delivers everything employees desire out of an office building: creative, modern office spaces, high-quality labs, outdoor amenities, close proximity to local restaurants, and much more," said Andy Gloor, CEO of Sterling Bay. "This building will help promote collaboration and teamwork, and we look forward to working with Encodia in the future to continuously evolve this building for a top caliber workforce."
The area is bustling with energy and opportunity as Sorrento Mesa became the largest life sciences submarket measured by sf in San Diego in late 2021. The property is also located near Cornerstone Research Lab, a life sciences incubator with over twenty small tenants and a history of launching spin-off companies into more extensive facilities.
Shane Poppen of Hughes Marino represented Encodia on the tenant side to finalize this agreement, while Andy Huggett of CBRE represented Sterling Bay.
To learn more about Sterling Bay and 5785 Oberlin, please visit www.sterlingbay.com.
---
ABOUT STERLING BAY
Sterling Bay is an experience-driven real estate company that places people at the center of design. Known for creating innovative, connected, and collaborative spaces for world-class companies such as Google, McDonald's, WPP, Pinterest, Dyson and Tyson Foods, Sterling Bay is consistently recognized for award-winning projects that transform space, enhance communities, and strengthen a company's
culture and brand. Sterling Bay's team of more than 185 professionals is responsible for a portfolio exceeding $5 billion, and a development pipeline of more than $12.4 billion. For more information, visit www.sterlingbay.com.