Back to page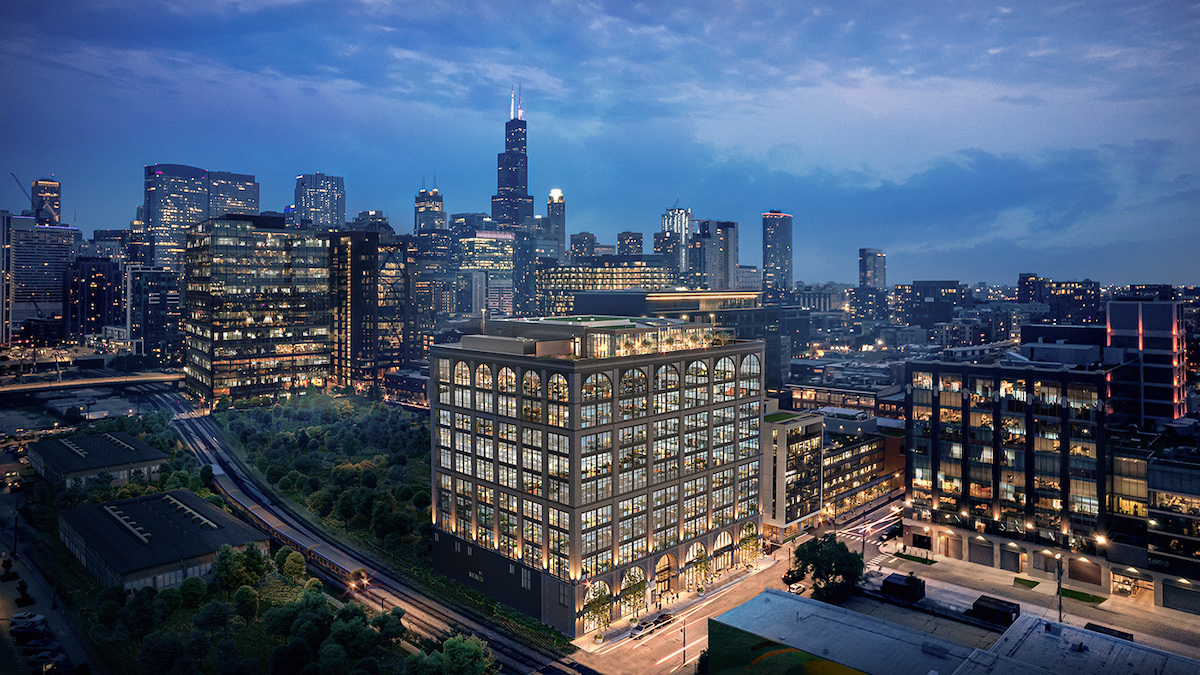 8/11/2022
Sterling Bay Announces Long-term Lease With Wellington Management At 345 N Morgan
New Lease Further Establishes Fulton Market as a Preferred Destination for Chicago's Business Community
CHICAGO – (August 11, 2022) Sterling Bay today announced Wellington Management has signed a long-term lease for 24,000 square feet of office space at 345 N Morgan, a 200,000-square-foot boutique office and retail development located in the heart of Fulton Market.
"Fulton Market's dynamic business environment continues to attract companies looking for more space, superior amenities, and a modern work environment for their talented teams," said Andy Gloor, CEO of Sterling Bay. "Sterling Bay will keep working hard to attract multinational corporations and local businesses looking for high-quality workspaces that help facilitate productive collaboration in Chicago's most vibrant submarket."
Acquired by Sterling Bay in 2014, 345 N Morgan offers customizable floor plates for maximum flexibility and collaboration, as well as a variety of on-site amenities including private outdoor terraces, a 5K-square-foot roof deck with sweeping views, a conservatory bar & lounge with a double-sided fireplace, a full-service fitness center, a coworking library, and several high-tech conference spaces. Designed by Eckenhoff Saunders Architects, the space will feature sleek, modern finishes, soaring ceilings, arched windows, and welded metal accents designed to pay homage to Fulton Market's industrial past.
"By moving to 345 N Morgan in Chicago's vibrant Fulton Market, Wellington solidifies our commitment to expanding our North American footprint, while evolving our diverse workforce in a city with talented investment professionals," said Ed Steinborn, Chief Financial Officer, Wellington Management. "We are dedicated to creating magnetic office spaces and see robust opportunity to create a collaborative employee and client-centric environment in 345 N Morgan's well-designed space."
Sterling Bay broke ground on 345 N Morgan in August of 2021 and construction is expected to be completed in September of 2022. Executive Vice President of Leasing, Russ Cora, and Vice President of Leasing, Austin Lusson, negotiated the transaction on behalf of Sterling Bay. JLL's Brendan Callahan, Gabrielle Harvey, Eddie Viliunas and Matt Carolan represented the tenant.
To learn more about Sterling Bay and 345 N Morgan, please visit www.sterlingbay.com.
ABOUT STERLING BAY
Sterling Bay is an experience-driven real estate company that boldly transform spaces, industries, and communities across the country, sparking growth and opportunity at every turn. Known for creating innovative, connected, and collaborative spaces for world-class companies such as Google, McDonald's, WPP, Pinterest, Dyson and Tyson Foods, Sterling Bay is consistently recognized for award-winning projects that enhance communities and strengthen a company's culture and brand. Sterling Bay's team of more than 185 professionals is responsible for a portfolio exceeding $5 billion, and a development pipeline of more than $20 billion. For more information, visit www.sterlingbay.com.
MEDIA CONTACT
Julie Goudie, Sterling Bay
312.202.3471