Back to page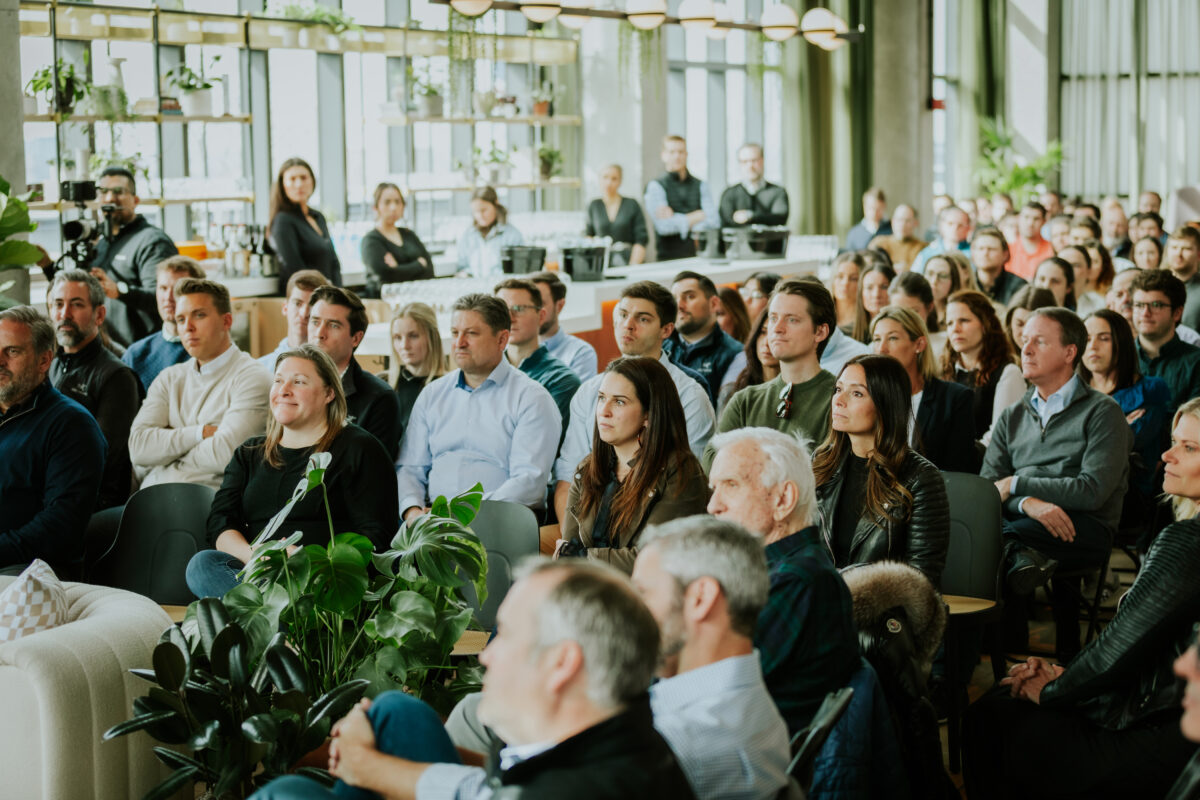 11/8/2023
Sterling Bay Named a Top Workplace by Chicago Tribune for Second Consecutive Year
Corporate Headquarters in Fulton Market Enhances Social Connection, Enables Collaboration, and Builds Culture
CHICAGO – November 8, 2023 – For the second consecutive year, Sterling Bay, Chicago's premier real estate investment and development firm, has been named a Top Workplace by Chicago Tribune. This annual award, based on the results of an anonymous employee survey that measures satisfaction across 15 categories, recognizes the city's leading companies that offer the best workplace experience. 
"At Sterling Bay, we inspire our employees to achieve excellence, embrace an entrepreneurial mindset, and encourage each other to push the boundaries of what's possible in real estate development," said Andy Gloor, CEO of Sterling Bay. "By creating a contemporary office environment that fosters individual growth and celebrates teamwide successes, we're building a company of next-generation professionals who will lead our industry into the future."
Sterling Bay's people-first approach to real estate development, which has earned the firm a national reputation for raising the bar on creative office from San Diego to Miami, informs its approach to workplace benefits. Offering employees access to the same hospitality-inspired workplace amenities it offers tenants–like complimentary food and beverage, indoor/outdoor conference areas, high-tech fitness centers, and on-site wellness services–Sterling Bay utilizes its award-winning headquarters in Chicago's Fulton Market District to attract top talent, enhance employees' social connection, enable face-to-face collaboration, and create culture-building moments.
In addition to being named a Top Workplace, Sterling Bay also received highest honors from Chicago Tribune in the following 'Culture of Excellence' categories:
Purpose & Values: Recognizing organizations that have successfully communicated the company mission and integrated those aspirations into the culture.
Innovation: Celebrates organizations that have created a culture where new ideas are encouraged, which helps employees to reach their full potential and benefits performance.
As part of its commitment to creating an environment where all employees are included, respected, and encouraged to advance, the firm recently launched the Sterling Bay Inclusion Committee composed of a cross-section of employees who represent various backgrounds and demographics. Sterling Bay actively solicits insights from this committee to create greater equity across the organization, with a specific focus on fair and balanced hiring initiatives. Sterling Bay also carries a strong commitment to serving the local community through SB Cares, its corporate philanthropic initiative, which offers employees opportunities to contribute to the missions of various non-profits.
ABOUT STERLING BAY
Sterling Bay is a national real estate company known for its design-driven approach to creating spaces nationwide. The firm's team of 150-plus professionals manages a portfolio exceeding $20 billion in real estate assets across the creative office, industrial, residential, and life sciences sectors. By constructing connected and collaborative spaces for world-class companies such as Google, McDonald's, and Dyson, Sterling Bay has garnered a reputation for enhancing culture and creating economic opportunity. For more information, visit sterlingbay.com