Back to page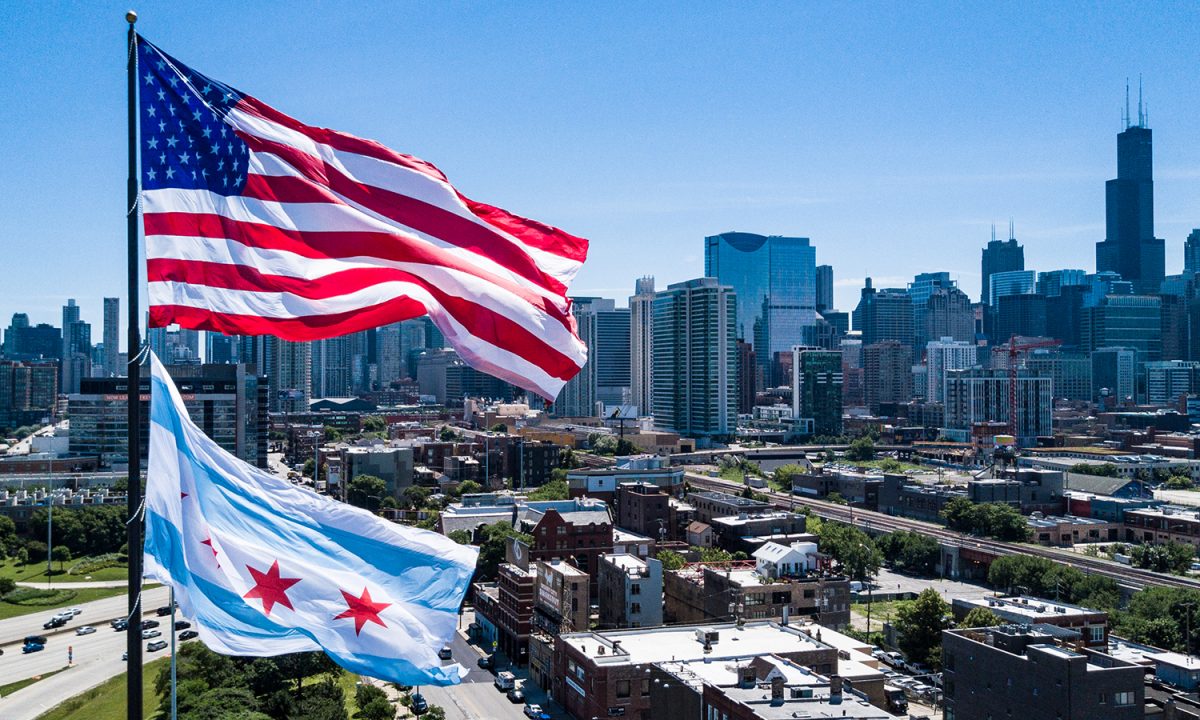 7/2/2018
Landmark flag honors fallen First Responders
On July 2nd, Sterling Bay raised a landmark 200' flagpole at 1100 W Grand. Flying both American and Chicago flags, the site recognizes first responders who have lost their lives in the line of duty. The flags are visible from the I-90 interstate and also serve as a welcome to the city.
A ceremony with elected officials, policemen and women, firefighters, paramedics and members of The 100 Club, an organization that provides for the families of fallen first responders in Cook and Lake Counties, will take place at a later date.
"I am a proud Chicagoan, and this is our way of saying 'thank you' to the hard-working men and women, and their families, who risk their lives for the city we all call home," Sterling Bay managing principal Andy Gloor said in a news release.
"This project is such a beautiful tribute to our first responders who put their lives on the line every day to keep our families, businesses and communities safe," said CEO of the 100 Club of Chicago, Joe Ahern. "Thank you to Sterling Bay for recognizing our heroes."
Click here to donate to The 100 Club.